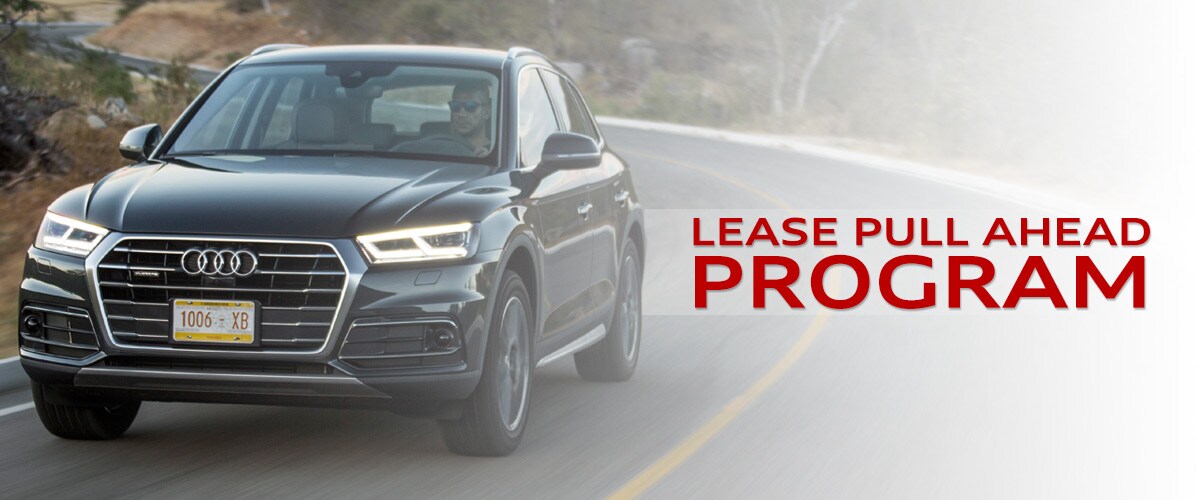 Pull Ahead With Our Offers.
---
---
We at Audi Chattanooga are excited to announce Audi's Lease & Premier Purchase Pull Ahead Program! If you have an and Audi lease that's expiring soon, then you now have the opportunity to return the vehicle to Audi Chattanooga!   
If you are making payments to Audi Financial Services, you will be able to return the vehicle to our dealership, regardless of where your original lease was acquired.   
Additionally, we will pick up your Audi from your home and make it even easier on you! After you've returned the vehicle to us, we inform Audi Financial Credit for you.
With Audi's Lease & Premier Purchase Pull Ahead Program, you could be eligible for up to 3 waived payments on your lease or Premier Purchase depending on your contract end date.   
---
Don't Drive An Audi?
With our new program, it may be possible to get you out of your current lease and into a brand-new Audi.
W We apply all manufacturer rebates and incentives to our vehicles, and offer incredible flexibility when it comes to leases, including premier purchase options. Current Audi Owners may also be able to stay in their lease while waiting for their newly ordered vehicle!   
Call today to learn more, or fill out our contact form and we will be in touch shortly!
Sales: 888-386-9359
Service: 888-765-2983
Parts: 888-904-3715
---